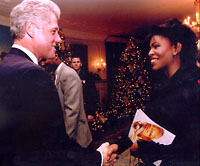 Special thanks to The Clinton Foundation,
CARE, Sheila Johnson, President George H. W. Bush's Points of Light Foundation and many others for their inspiration in establishing Veronica's Story Foundation.

| | |
| --- | --- |
| | Haiti |





Veronica's Story Foundation
1490-5A Quarterpath Rd #185
Williamsburg, VA 23185

757-243-3025

Send Us

E-mail

© Copyright 2007
VeronicasStory.org
All Rights Reserved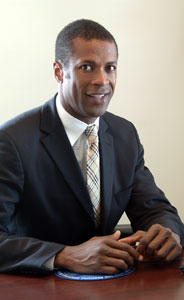 Dr. Christopher Johnson

The Doctor's Blog From Haiti


Royal Gazette Report -

Doctors from Bermuda describe the devastation and need they've encountered since arriving in Haiti two days ago.

As reported yesterday, doctors Christopher Johnson, Stanley James and Alicia Stovell-Washington hope to perform up to 150 life-saving operations over the next week on those injured in the earthquake.

They landed in Cap Haitien in north Haiti on Sunday, bringing cash and supplies for a mobile operating theatre on board a plane supplied by Long Tail Aviation. A Jordanian plane, diverted to Bermuda en route to Haiti, was able to take additional supplies.

The doctors are part of a ten-strong medical team that also comprises three emergency medical technicians and two retired US Navy corpsmen with surgical technician and disaster training. They are accompanied by Phillip Rego, a Bermudian charity worker who funds two orphanages and a medical clinic in Haiti.

As soon as they landed, they embarked on a five-hour journey by bus to Bon Rebos, on the outskirts of Port-au-Prince, where the clinic is located.

Giving an update via e-mail yesterday morning, Dr. Johnson told The Royal Gazette "Our journey was punctuated by numerous funeral processions that reminded us of New Orleans, with brass bands followed by a throng of mourners.

"Surprisingly, in northern Haiti it appears to be business as usual. Shops are open, churchgoers thronged the streets in their Sunday best. Vendors hawk sugar cane, roasted plantains, and other goods.

"As we came closer to Port-au-Prince, it became clear that an exodus from the city was underway. We made it to our hotel without incident. We just arrived at our clinic and over 200 patients are waiting to be seen and cared for."

Dr. Johnson explained that he and his colleagues have now begun evaluating and treating the patients.

"We will perform head and neck surgery, eye surgery, extremity surgeries and anything else that we can safely undertake. We will also be assisting with an American College of Surgeons' humanitarian medical mission in conjunction with a local medical charity, Partners in Health. We are excited to work with Mr. Rego, who is the glue that binds us together."

The team is staying at a hotel in Montrouis, one hour north of the capital.

"Tomorrow, we begin to do what we do best - surgery. I have colleagues from the USA already here. They are soon being relieved by another 50-doctor team. I am told there is plenty to do and the surgical need is still great. So far, the Haitian people have been gracious, courteous and grateful for the medical assistance.

"I am proud to support Haiti in their time of need and Bermuda should be proud of our response. As President of the active staff of [King Edward VII<p>Memorial Hospital], I know that the physicians are concerned with the medical need in Haiti and I will bring a report to them of Haiti's needs on my return."

Flagstone Reinsurance paid for the aid flight to Haiti and contributed $10,000. Capital G bank donated a further $10,000 and Butterfield Bank contributed $5,000. Phoenix drugstores contributed thousands of dollars worth of medical supplies.

BGA also donated medical supplies, and their CEO John Tomlinson travelled with the relief party. Other contributors were Masters UK Ltd., GlaxoSmithKlein Caribbean, Apotex and Lawtons Canada. Fidelity raised $5,000 in donations from a tag day and Bermuda Customs assisted by fast-tracking the consignment of medicines.