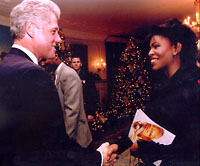 Special thanks to The Clinton Foundation,
CARE, Sheila Johnson, President George H. W. Bush's Points of Light Foundation and many others for their inspiration in establishing Veronica's Story Foundation.

| | |
| --- | --- |
| | OUR PAST PROJECTS |





Veronica's Story Foundation
1490-5A Quarterpath Rd #185
Williamsburg, VA 23185

757-243-3025

Send Us

E-mail

© Copyright 2007
VeronicasStory.org
All Rights Reserved



IN THE PAST, although small in scale, our fund was able help improve the lives of orphans in South Africa, Zimbabwe, Kenya, and Uganda.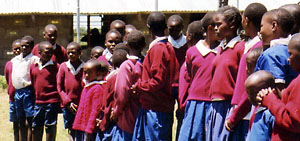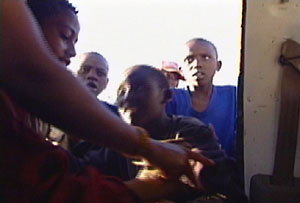 Kenya
Through our small fund, we were able to contribute to the completion of this rural school in the Masai Mara, Kenya.

It was to become one of the first 'official' school buildings in which both boys and girls would be educated equally. Access to fresh water remains an ongoing challenge there and at last check, there was still no electricity.

In the main city of Nairobi, there are so many orphaned children living and dying in the streets that it's hard to avoid hitting them with your vehicle.

When we tried to stop and talk to a few of the street children, we were quickly overrun with the boys. Most had no shoes and some had no feet. Though many had been huffing glue out of old plastic soda bottles, you could sense their innocence and sadness.

It was absolutely heart wrenching to have to forcefully push children away, but we had to. And although we picked up some sort of itchy, painful parasite on our skin from at least one of the boys, we were at least able to provide a rare hot meal and fresh clothes. Now, it's time to go back and do more.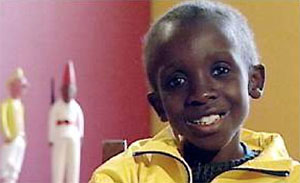 South Africa
Our Fund has been able to pay the annual salary for what was at the time, the only live-in caretaker at Nkosi's Haven in Johannesburg, South Africa. We also purchased and personally distributed nappies, toys, and supplies to the unique HIV/AIDS hospice, which allows HIV positive mothers and their young children to stay together until the end.

The hospice is named after Nkosi Johnson, a 12-year-old boy whom we befriended and came to love, during the last few years of his life. Nkosi contracted HIV from his mother. But, under the care of his foster mother Gail Johnson, along with much needed medications and good nutrition, Nkosi became the oldest known AIDS orphan and a powerful International Ambassador for AIDS awareness.

Nkosi asked us to help carry on his fight to raise awareness about AIDS orphans in the United States and return to South Africa, before his death.

While neither was easy, we accomplished both. We were fortunate enough to be able to say a tearful and painful goodbye to Nkosi on his deathbed. I could feel his boney spine piercing through the sheets and blanket that covered what was left of his body. I whispered a little prayer in his ear, and told him we had done as he had asked. Oddly, I felt myself smiling even though I could also feel the tears starting to run down my cheeks.

Soon with a death rattle, it was done. Nkosi was carried out of the house in a hand carved wooden coffin and now the remains of this remarkable little boy are buried in an unremarkable grave, just outside town.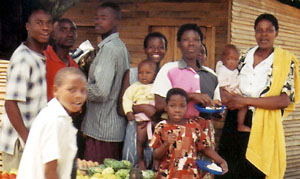 Zimbabwe
The Veronica's Story Foundation will allow us to continue working with struggling communities in Zimbabwe. We were able to contribute to a progressive company called CC Africa. The company developed a crude irrigation system using old barrels to transport water to remote villages. While it seems insignificant, it was, in fact, life changing.

Until now, women would walk for hours to communal watering holes to fill heavy containers, which were then slowly carried back on their heads.

We brought supplies and donations to schools in impoverished Mbare and were able to help pay for much needed tutorial programs.

But perhaps most importantly, we advocated for local pastors and village leaders to embrace sex education and open discussions about abstinence, condom use and dangerous tribal traditions.

Female mutilation, girls encouraged to used herbs to dry out their genitals, and the myth of raping a virgin to purify yourself of HIV/AIDS are a few examples.

Through the Veronica's Story Foundation, we strive to establish women's empowerment programs to help bring about change.

Our idea of empowerment includes teaching women and girls, that they have a right to say no to sex and require condom use. We also support wives having the right to require sexual monogamy, without the risk of physical abuse or death.

These are changes that we believe strike at the root causes of the HIV/AIDS pandemic.